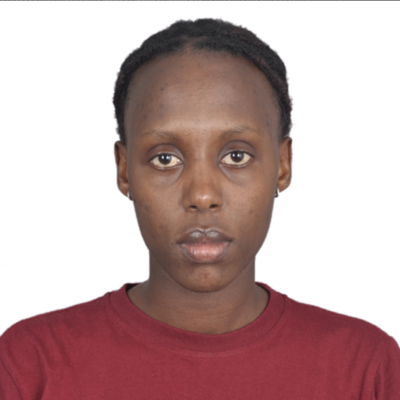 حول ABIJURU ANGE:
am a dynamic lady with 2-3 years of experience in the hospitality industry. first as a waitress and hostess at Kigali Onomo Hotels, housekeeper intern at Eco-Air apartment hotel,and currently room attendant in living adventure /Global sport event Qatar 2022.
I am holder of a diploma degree in hospitality Management .The nature of both positions has prepared me to handle different positions within the Hospitality industry . I am a good team member,hardworking, multi-tasking,self motivated ,english speaking , and highly organized .
Should you hire me,I am willing and committed to bringing to the company a proven ability to deal with patrons and clients very tactfully and successfully which will certainly contribute to the company goals.
تجربة
present - Room attendant - living adventure  managed by accor  
2021-2022Receptionist/eco Air apartment hotel 
التعليم
2017-2019/hospitality management/Daviscollege
محترفون من نفس قطاع السياحة/السفر/الضيافة مثل ABIJURU ANGE
محترفون من قطاعات مختلفة بالقرب من Al Wakrah, بَلَدِيَّة اَلْوَكْرَة
وظائف بالقرب من Al Wakrah, بَلَدِيَّة اَلْوَكْرَة
---

Marriott Hotels Resorts

Doha, دولة قطر

Prepare fresh ingredients for cooking according to recipes/menu · Cook food and prepare top-quality menu items in a timely manner · Test foods to ensure proper preparation and temperature · Operate ki ...

---

Estimator · Qatar · Parsons is looking for an amazingly talented · Estimator to join our team In this role you will get to performs a variety of standard estimating activities on an assigned project/ ...

---

rixos gulf hotel doha

Doha, دولة قطر

Responsiblity: · Hire and train staff members. · Ensure that health and safety protocols are adhered to. · Keep a meticulous record of income and expenses. · Order ingredients in the correct quantitie ...