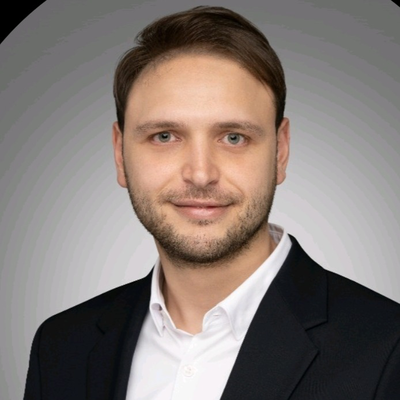 حول Rafik Abdulrazzak:
Certified Planning Engineer with solid experience and core expertise for
Buildings, Roads and Infrastructure Projects. Proficiency in project schedule
development, monitoring, reporting and claims management utilising the
most appropriate tools and techniques
تجربة
Programming and Planning
Expertise in Preparation of Detailed Baseline, Working Programmes,
Activity Programmes in conjunction with Conditions of Contract, Client's
Brief, Scope, Specifications, Project codes and specific data utilising
Primavera Enterprise P6 software.
Forensic Planning
Preparation of full package Extension of Time, performing time impact
analysis, in compliance with national & international standards, I.e.,
Society of Construction Law protocol / PWA Delay & Disruption-
Regulations and Procedural Guidelines.
Tracking contractual issues and matters affecting progress based on
pertinent contract provisions, analysing and updating the Baseline
Schedule, identifying the root cause of project delays and the knock-on
effects, preparing window analysis on different intervals, analysing the
longest path, and preparing delay analysis.
Project Performance Control
Addressing project performance during the course of the project,
outlining the variance between planned and actual works by identifying
the areas of slippage, preparing interactive layouts showing the target /
achieved quantity on monthly intervals, analysing the schedule variance
in terms of percentage and monetary values, performing analysis for the
purpose of recovery, and indicating the effectiveness of utilised
workforce/equipment by comparing the planned productivity against the
actual productivity of the utilised resources.
Contracts Administration
Conducting a throughout analysis of Contract's documents, provisions,
particular conditions, and Contract's appendices, drafting necessary
correspondences, issuing risk alerts, maintaining contemporaneous
records of project matters, preparing comprehensive extension of time
reports including chronology of correspondences for delay/disruption
events.
Cost Control
Developing a detailed working programme utilising Primavera P6, to
establish an accurate value of Actual work performed throughout the
course of the project as an aggregate sum or per distinct types of work,
which functions as a benchmark against the cash out report obtained
from the cost control department.
Tender Preparations
Contributing to Contractor's Technical Submissions by developing the
tender programmes along the required appendices, Preparing project
management plans such as Project Execution Plan [PEP], and Project
Zoning Plan , and the like.
التعليم
Bachelor's Degree in General Civil Engineering - Al-Furat University, Syria - 2015
محترفون من نفس قطاع البناء/المرافق مثل Rafik Abdulrazzak
محترفون من قطاعات مختلفة بالقرب من Doha, بَلَدِيَّة اَلدَّوْحَة
المستخدمون الآخرون الذين يطلق عليهم Rafik
وظائف بالقرب من Doha, بَلَدِيَّة اَلدَّوْحَة
---

Global Premium HR Services

Doha, دولة قطر

Hiring Estimator (Mechanical and Electrical) · Mechanical · Must have experience in a wide range of sectors, including Education, Commercial, Health, Pharmaceutical and Industrial projects. · Must be ...

---

Seaworks Co

Doha, دولة قطر

Urgent Requirement · Minimum Job Requirements: · Job Location: · Doha, Qatar · Minimum Job Requirements: · Candidates should be locally available in Qatar. With NOC & transferable Visa. · With valid Q ...

---

Prospect Health

Doha, دولة قطر

He is responsible for caring for and following up on critical and rare cases inside the hospital or medical center, along with submitting all medical reports indicating the condition of these patients ...