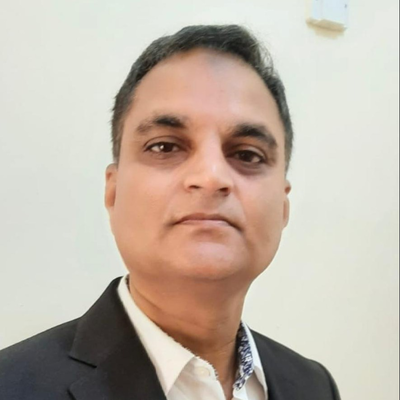 حول Mohammed Ali Akbar:
More than 20 years of experience (Qatar & UAE) in the Civil engineering & Construction management field. Have worked with Contractor and Consultant firms handling the construction of towers & high-rise building projects and construction of road works including drainage & sewer networks, underground utilities, and water network pipelines.
. 
تجربة
Dear Sir
I am applying for the Civil Construction Project  Manager position in response to your advertisement. Please consider me for the position I believe that my skills and experience meet your requirements.
I am B Tech Civil Engineer, PMP®, and UPDA certified having more than 20 years of international experience (mainly in project planning and construction). You will see after reviewing the enclosed resume that I have worked on many multimillion Dollar, high profile and complex projects in GCC.  I believe my experience and extensive knowledge in this field of construction can be used for the smooth running of upcoming projects. Based on my strong commitment to my work and experience, I can be a significant addition to your team and I look forward to hearing from you in respect of an interview
Thank you for your time and consideration.
Sincerely,
Mohammed Ali Akbar
التعليم
I am a certified bachelor of technology in Civil Engineering PMP certified from PMI institute.
محترفون من نفس قطاع البناء/المرافق مثل Mohammed Ali Akbar
محترفون من قطاعات مختلفة بالقرب من Abū Hāmūr, بَلَدِيَّة اَلرَّيَّان
المستخدمون الآخرون الذين يطلق عليهم Mohammed Ali
وظائف بالقرب من Abū Hāmūr, بَلَدِيَّة اَلرَّيَّان
---

Engage Selection Qatar

Doha, دولة قطر

Ensuring the washing of linen and uniform as per standard. · Coordinating with engineering department for routine maintenance of the equipment. · Develop new methods for increasing laundry efficiency. ...

---

Al Faisal Holding

Qatar, دولة قطر

Evaluating business processes, anticipating requirements, uncovering areas for improvement, and developing and implementing solutions. · Leading ongoing reviews of business processes and developing op ...

---

Installing, maintaining and repairing ventilation and air conditioning systems and equipment. · Identifying maintenance risks on equipment. · Diagnosing electrical and mechanical faults for HVAC syste ...